Adventures of a Colorado Rockhound
Mount Taylor near Monarch Pass Quartz - Mount Antero Aquamarine
Tarryall Area Quartz and Topaz - Kremmling Petrified Wood
Lone Pine Peridot - Poncha Pass Garnet
July 2005
Dave Bruess
dbruess@consolidated.net
Had my first real opportunity of the year to do a little rockhounding earlier this month around central Colorado. Knowing that Gemhunter and some of the other rockhounds that frequent this board are planning a trip to this area in August I thought I would see if I could get them a little more excited about the trip.


Colorado Minerals (Best of the Week)

Spent 3 days on Mt. Taylor near Monarch Pass in pursuit of quartz crystals. Prospected a new part of the mountain and though I did not dig up any large crystal groups I did manage to find my share of nice single crystals.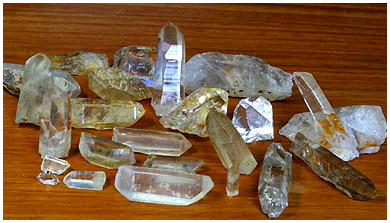 A Colorado Diamond (This picture does not do this one justice)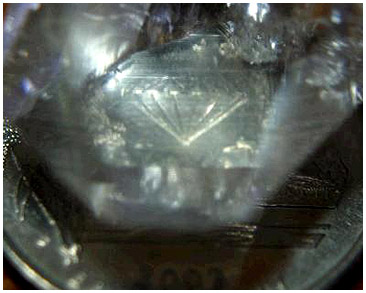 Walking off Taylor Mt. with my mountaindog Toby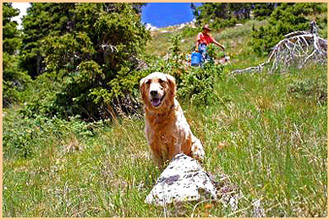 Was only able to spend one day on Mt. Antero this trip, but did manage to find a few small specimens despite only a couple of hours of collecting.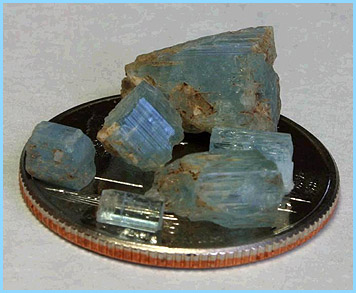 My son was a little more interested in riding our Yamaha Rhino around and proving he could handle the cold snowwater in Baldwin Creek.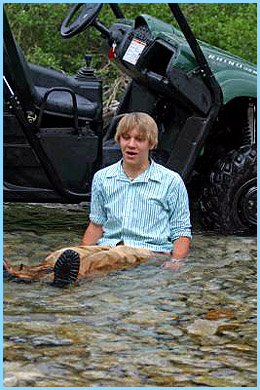 This is from a continuation of a seam I have been working off and on for several years now in the Tarryall area. Its real hard rock mining, but lots of fun when you open up an area with lots of crystals!


Topaz and Smoky Quartz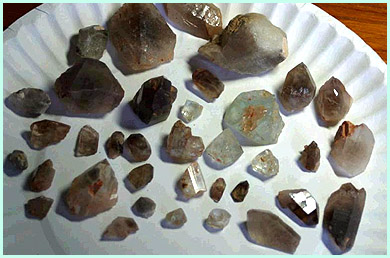 Some of the topaz does have facetable areas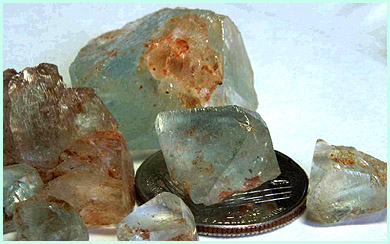 View of Tarryall Mountains at Spruce Grove Campground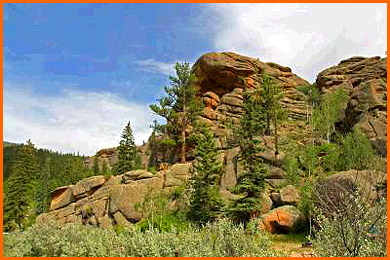 Area near Kremmling Colorado offers some of the best Pet Wood Collecting in the State. Between my dad and I we had to pick and choose to keep from breaking our backs carrying some of this very colorful and detailed Pet Wood out from the collection spot. My Dad will have his tumbler going polishing some of these for a long time.


The largest piece I decided to lug out (10x3x1.5)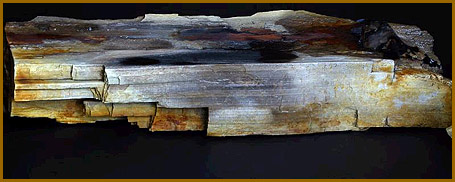 Dad returning downhill from Collecting Site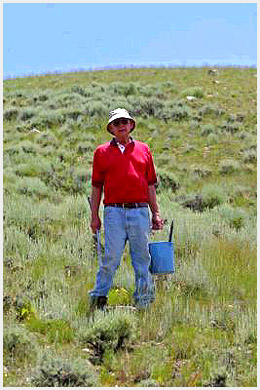 Lone Pine Peridot Site (Facetable ones in front measure 3-5 mm)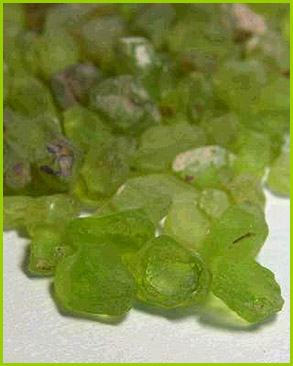 Poncha Pass Garnets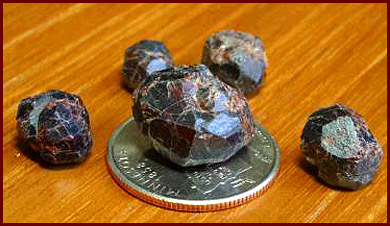 Overall it was another great vacation that went by too quickly. I plan to do it all again in August and hopefully in the process get the opportunity to meet some of the other rockhounds on this board.


Larger copies of the above photos and many other can be seen on my website at: http://www.pbase.com/bjorn_b/colorado0705

Dave B.
KOR
---
CLICK THE LITTLE MINER TO RETURN TO THE FIELD TRIP PAGE