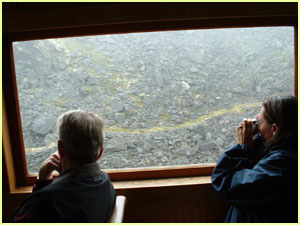 At Skagway we rode the train to White Horse Pass . . .the route of the '89 gold rush prospectors. They had to transport a ton of food and equipment each over the pass. Of 100,000 only 30,000 made it. After their horses died, they ate them and carried their goods in 5 mile climbs. The estimate is that the average prospector, walked 1000 miles to go about 70 miles.
At Wrangell I did some silver picking. The boy scouts own a ledge of gemmy almandite garnets in schist. They collect and sell them to support their troop and to earn money for college educations. I bought a nice six inch matrix specimen with three good xls in it, plus a couple of loose ones. Also, bought a small bottle of gold flakes in water. Would like to have done some panning, but ran out of time.
Mike you would have loved it. It is a geologist's paradise. If any of you contemplate going, contact me by email.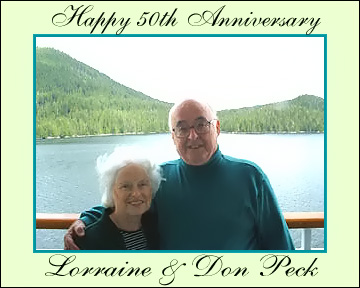 Don
---
CLICK THE LITTLE MINER TO RETURN TO THE FIELD TRIP PAGE