Crater Rock Museum
Central Point, Oregon
August 10, 2006
By John Cornish
cornish@tfon.com
Hi Everyone,
While on my way to Nevada to dig quartz crystals at Petersen Mountain earlier this year, I took a long overdue side trip to visit the Crater Rock Museum of the Roxy Ann Gem and Mineral Society in Central Point, Oregon. While being a long established facility, for many it has remained something of a hidden treasure. Located within minutes of I-5, Oregon's main north/ south Interstate Highway, it's a true shame that more collectors don't know of its existence. I very much hope this changes! Truth to tell, do you enjoy mineral specimens, lapidary treasures, artifacts and ancient fossils? If so, this is definitely your kind of place!
Visiting for the first time, I had no idea what to expect and I was very much looking forward to this changing. From I-5, the directions were easy to follow and minutes later, I was pulling off the road into an active construction zone surrounding and actually encompassing the museum. According to information gleaned from the museum's website and individuals at the museum whom I spoke with, the museum was founded back in 1954. The core collection for the museum originally came from Roxy Ann Gem and Mineral Society members Frieda and Delmar Smith, over time other club members and individuals have added substantially to the collection and today it shines as a testimony to both the treasures available to collectors of yesteryear and to those magnificent discoveries available to the collectors of today. As if to demonstrate the point during my visit, I noticed a mighty, dark brown slab which had been donated to the museum only days before (and was already on display!) of fossil ammonites which had been recovered during ditch digging just outside of town! The slab was approximately 2 by 2 feet square and had both positive and negative examples represented of animals at least 4 inches across (note to self, ask Staff which ditch!).
While an eye-sore at present, the construction is only temporary and this is one little museum that's really about to expand in a big way. As an example, the new building that is being constructed, the entire original museum currently rests minutely within the confines of this expansive new development! It is really impressive and you've got to admire these folks for their vision! Included within the construction plans and already completed is the club's meeting room, another wonderfully large space that is regularly filled by 60 to 80 people at each club meeting. This is the kind of healthy I wish more clubs shared! With my curiosity sated in regards to the overall feel of the place, I set out next to view the displays. And there, in the quiet, I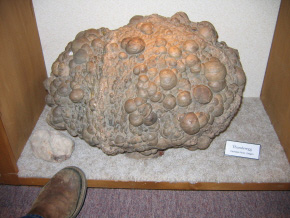 most enjoyed myself and appreciated my visiting, studying the collection and marveling at its treasures. I took several photos, most which did not turn out (drat!), and offer some of them here for your hoped for enjoyment.
I found the collection much nicer then I'd expected, in fact, there were some truly amazing things displayed. Beautiful lapidary treasures collected from Oregon, treasures rarely if ever seen outside of the region. Thundereggs, agates, jaspers, petrified woods and geodes. And for me, a real treat and real surprise, a full several foot wide, tall and deep display featuring fully two dozen variscite and associated rare accessory mineral nodules from Utah's world famous Little Green Monster Mine. Incredible!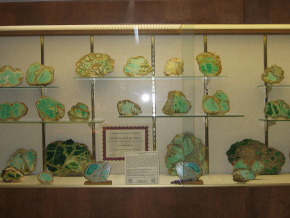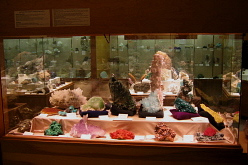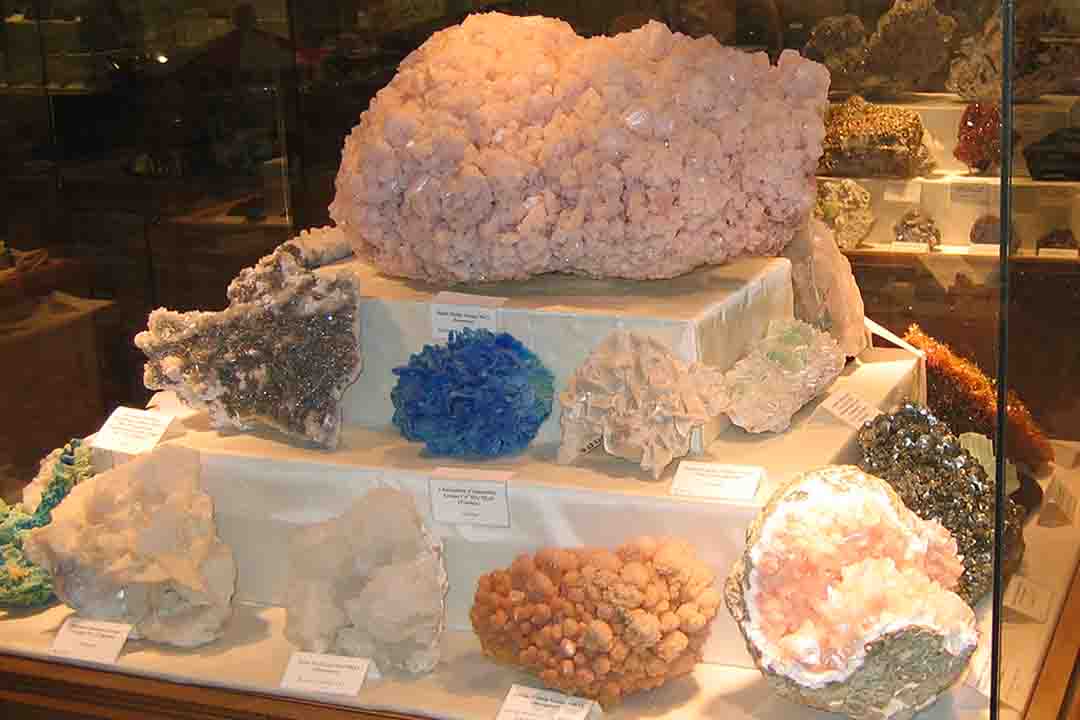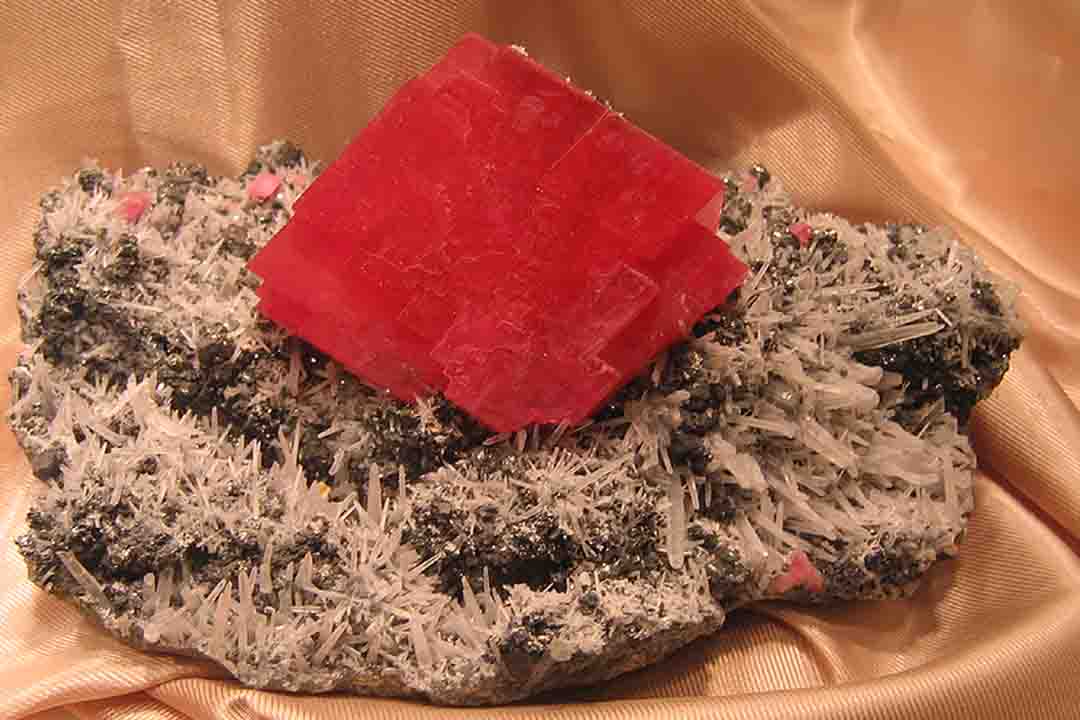 And, if it was specimens I'd come to see, then by golly, I was most definitely not going to be disappointed! There were some really glorious things displayed; a wonderful multi-generational calcite from Russia with soft white plant-like tendrils sprinkled by pretty pink saucers; a gaudy red South African rhodochrosite plate; a complimentarily colored Romanian red barite; an incredible stalactitic amethyst quartz group from Brazil that even in poor lighting dazzled; tourmaline and dioptase and apophyllite and on and on and everything large and a pleasure to behold. For me, a guy who really likes crystallized minerals, this was fun!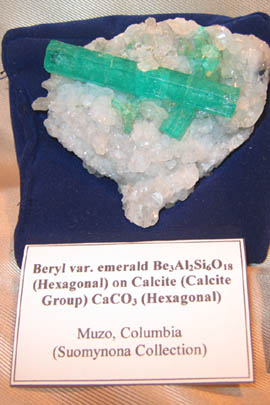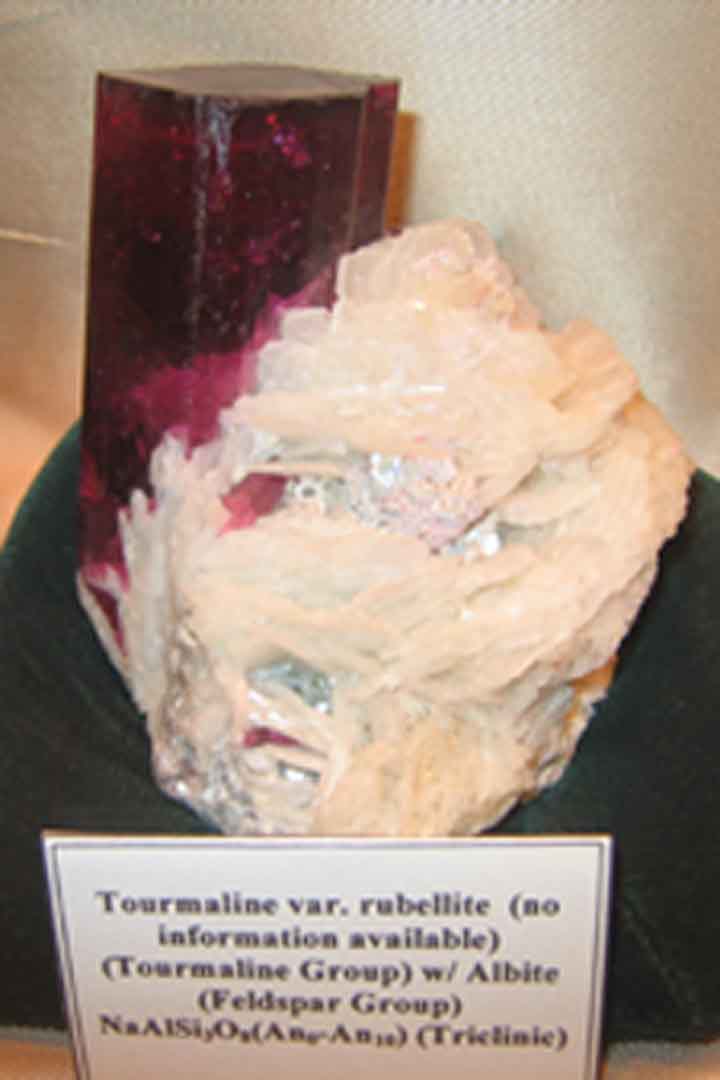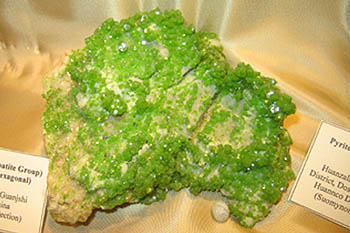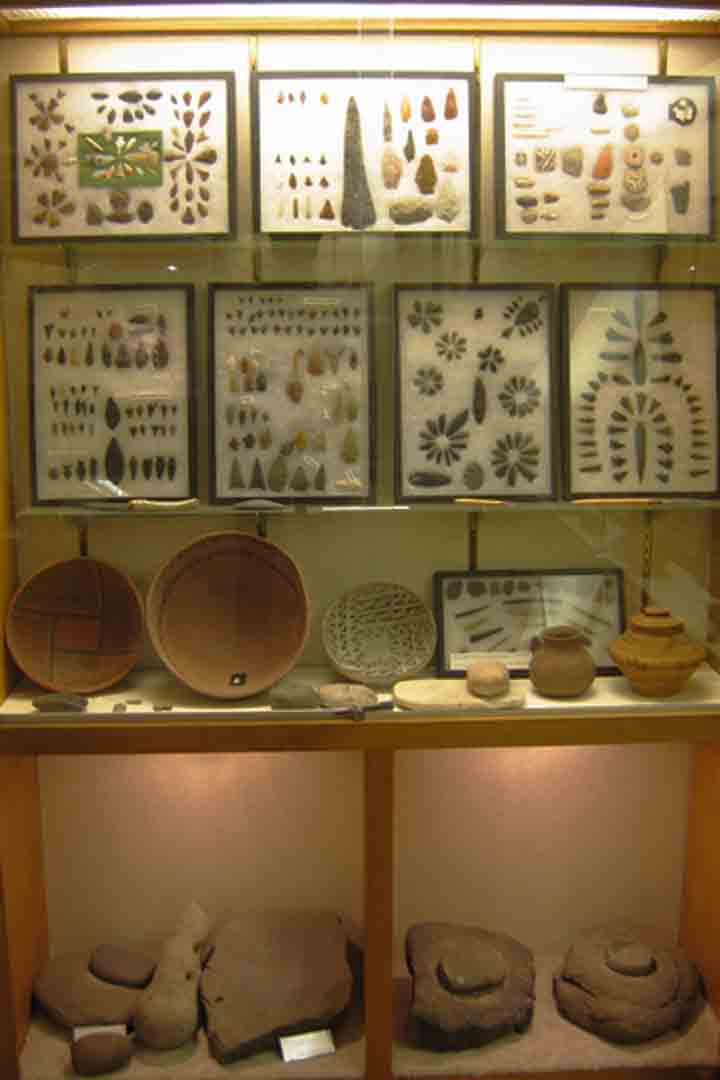 As another consideration, the museum's artifact collection was also filled with some real treasures whose displays were quite attractively arranged.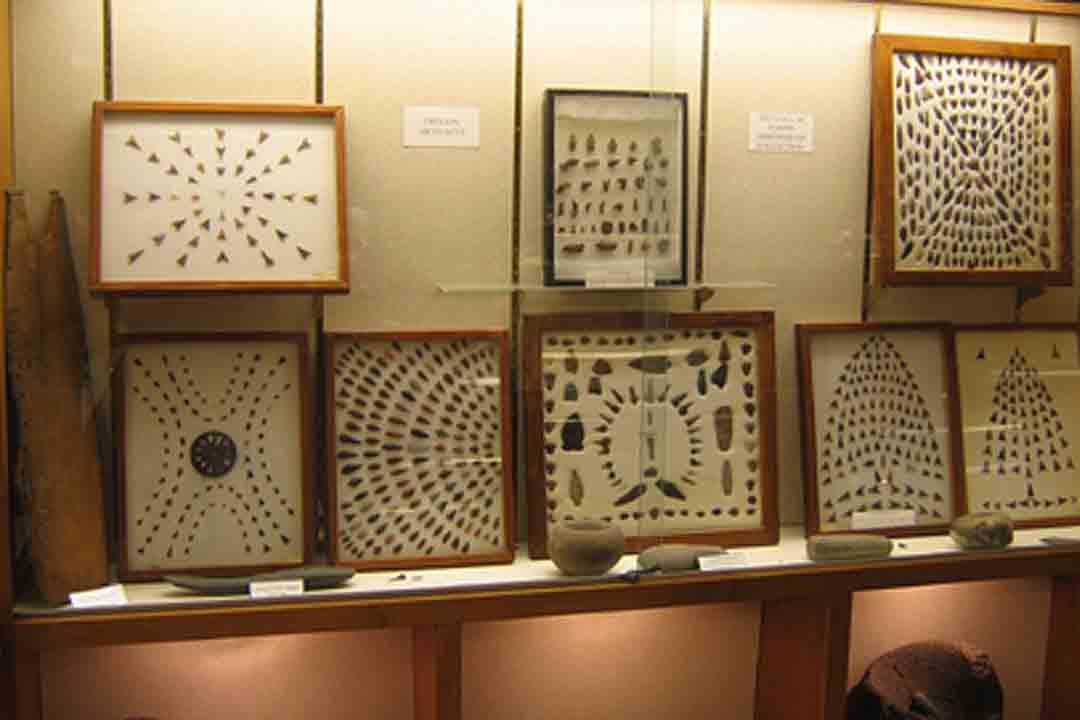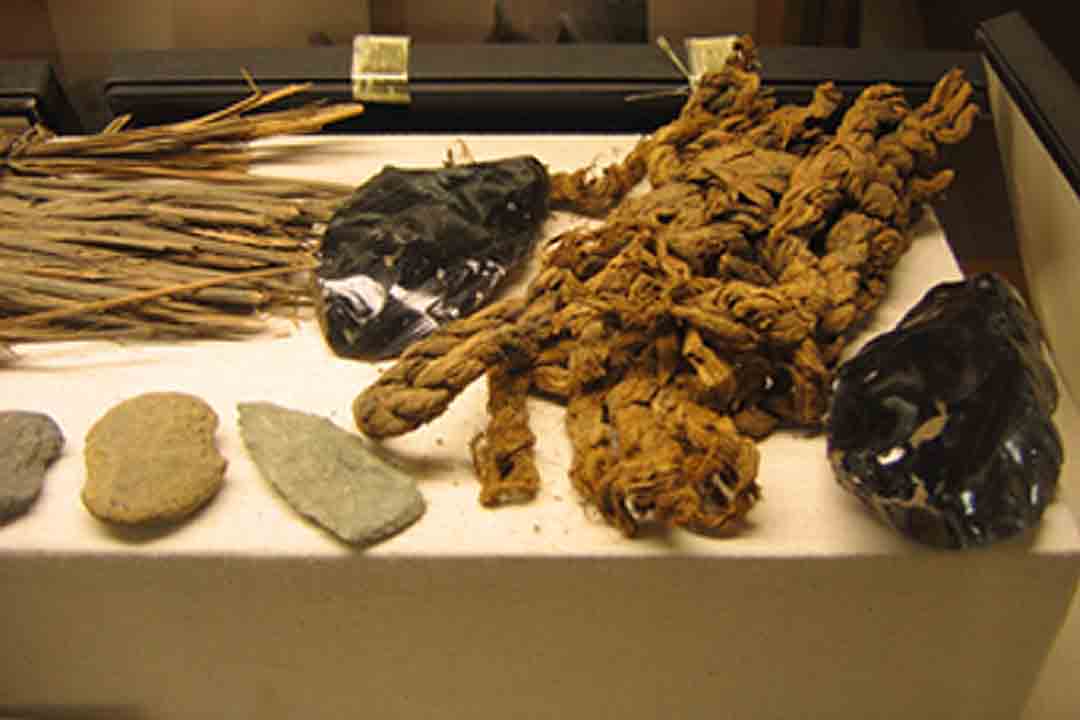 Couple this with a collection of fossils, fluorescent minerals, meteorites, fossilized and modern scrimshaw, tropical shells, contemporary art glass and you're beginning to get a feel for this wonderful facility. I really enjoyed my visit to the Crater Rock Museum and feel you will too.
All the very best everyone, take care,
John
The Roxy Ann Gem and Mineral Society has a website for the Crater Rock Museum at
www.craterrock.com
.
---
CLICK THE LITTLE MINER TO RETURN TO THE FIELD TRIP PAGE