McRocks Cookout & Rockswap 2007
Spruce Pine, North Carolina
July 7, 2007
Picture Report by Bill Lander

(landerw@bellsouth.net)
Hi folks:
Here are some of the photos I took at the cookout. Mostly the ones which I was able to crop and downsize and still look ok. Go to the bottom of this page for a link to all my pictures.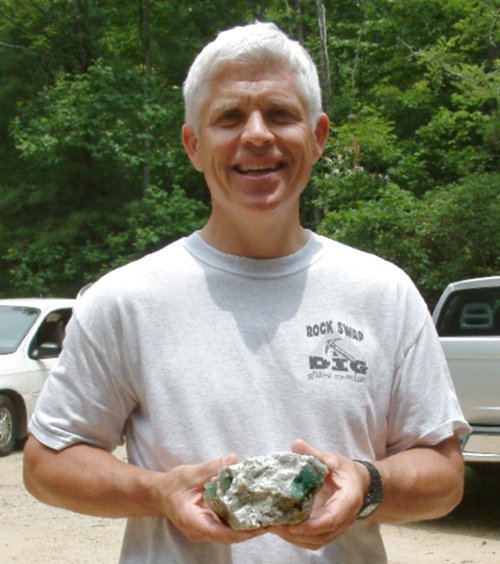 The first of course has to be Mike's awesome Aquas.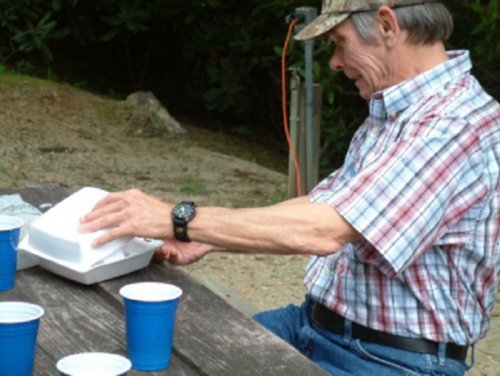 This demonstrates Wayne's reluctance to trust a Yankee.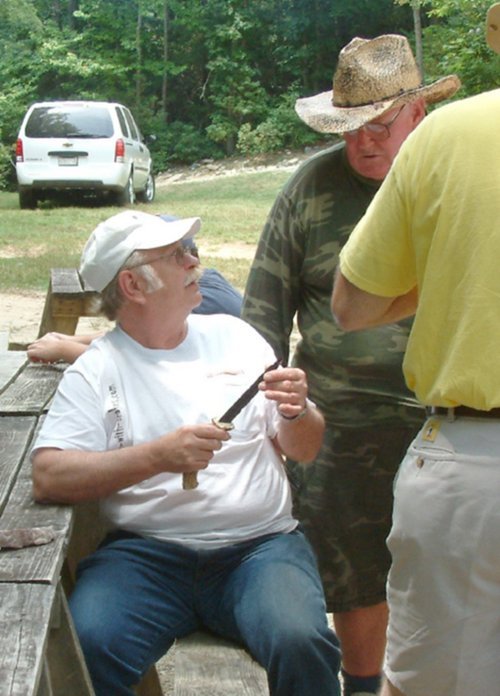 Tom K with a nice napped knife from Joel's talented hands.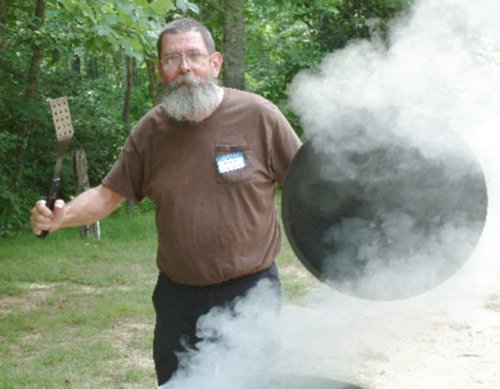 Couldn't pass up a a chance to render Kudos to the cook....
looking kinda militant if you ask me.

After all the hiking and collecting and
still enough energy to Indian Wrestle. Go figure.
Earnie seems to be the official starter.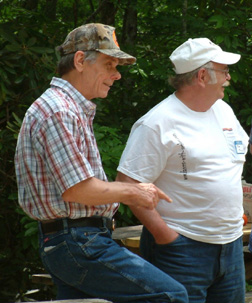 When the Reb and the Yank
are both smiling at the
same time, does it make
anyone else besides me
nervous? Musta been thinking
about abducting Mike's Aquas.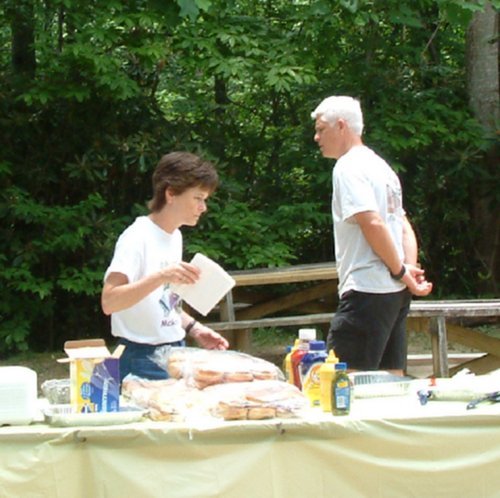 Darned right he ain't worthy.
Chrissy is doing all the work and
he's thinking deep thoughts.
Probably wondering why Wayne
and Tom are smiling.


---
CLICK THE LITTLE MINER TO RETURN TO THE FIELD TRIP PAGE