McRocks Cookout & Rockswap 2007
Spruce Pine, North Carolina
July 7, 2007
Report by Mike Streeter

(mcstreeter@charter.net)
McRockhounders from Georgia, North Carolina, Connecticut, Pennsylvania, Wisconsin, Michigan, Tennessee, New York and Oregon gathered at the Bear Den Campground off the Blue Ridge Parkway near Spruce Pine for food, fellowship, rocks and fun! I'll let the following pictures tell the story of the day. Chrissy kept me busy with chores, so I wasn't able to catch everyone, but you can refer to the group picture for a complete list of this years participants.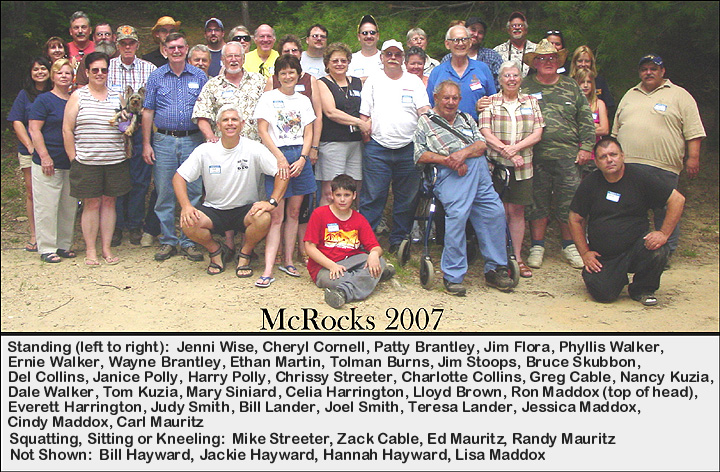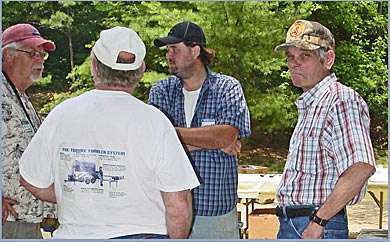 Wayne, Tom, Bill & Everett.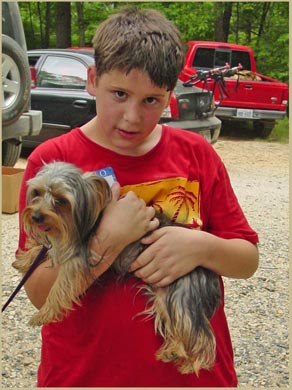 Zack Cable and Taz Walker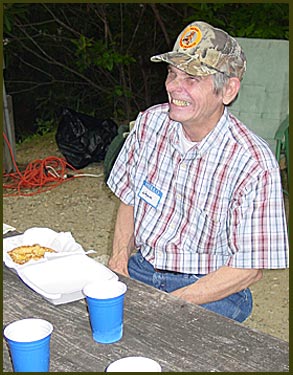 Wayne gets his pretzel!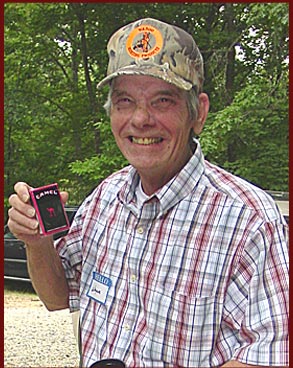 Wayne with a gift
from Dale Lawrence.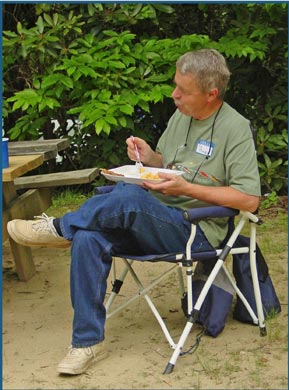 Jim Stoops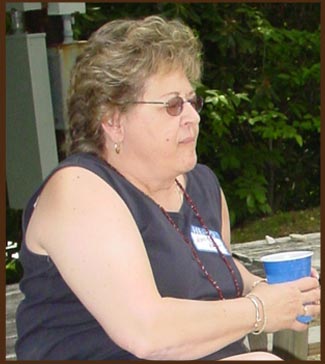 Nancy Kuzia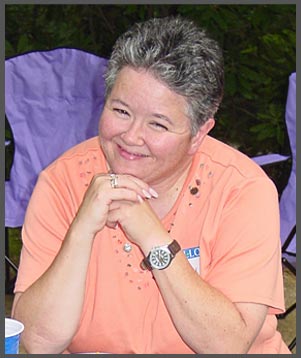 Mary Siniard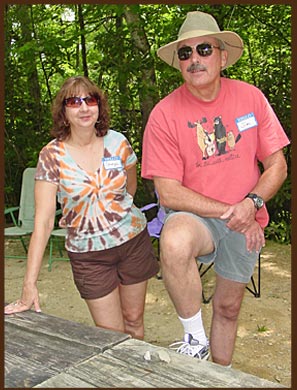 Cheryl Cornell & Jim Flora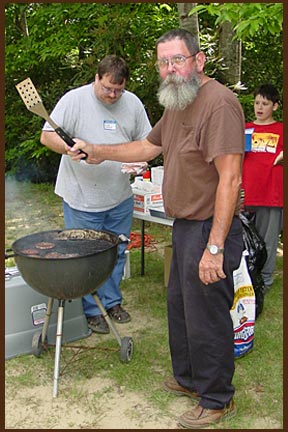 Ernie & Greg Cable Cooking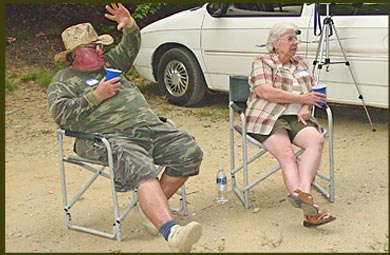 Joel & Judy Smith from Oregon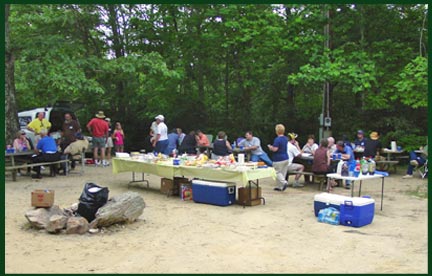 Group Gathers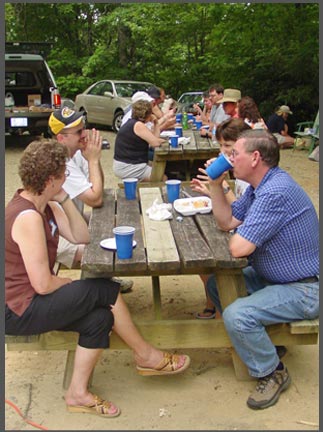 Group Digests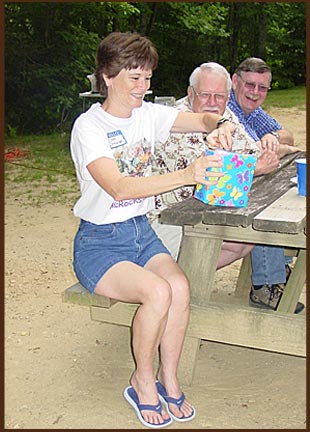 Chrissy Opens Tom's Gift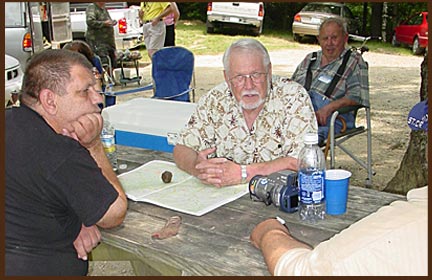 Del Collins & Randy Mauritz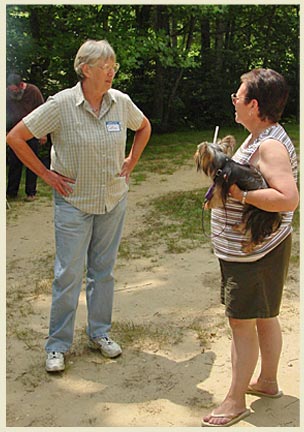 Celia Harrington
Phyllis Walker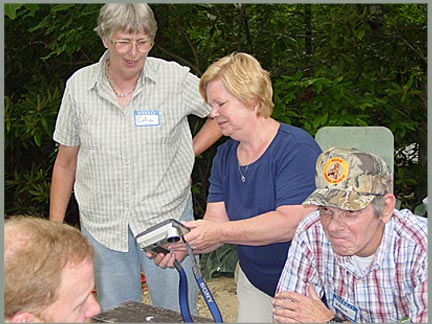 Celia & Patty & Wayne Brantley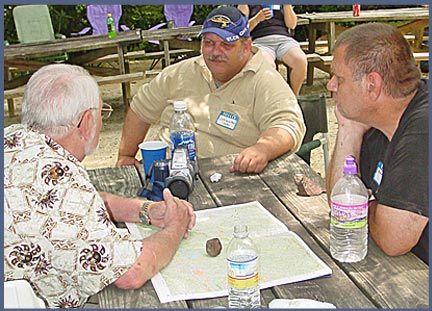 Carl & Randy Mauritz
Del Collins


Bill, Wayne & Tom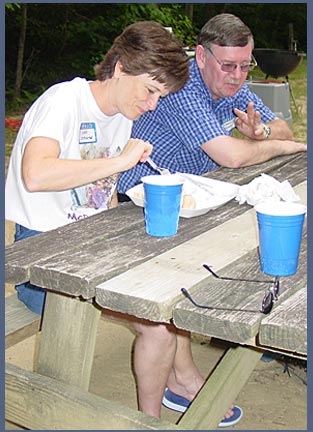 Chrissy & Tolman Burns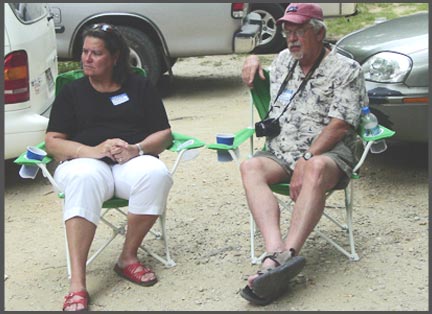 Bill & Teresa Lander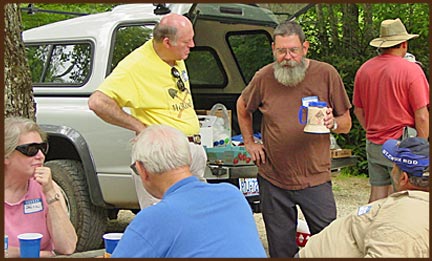 Harry & Ernie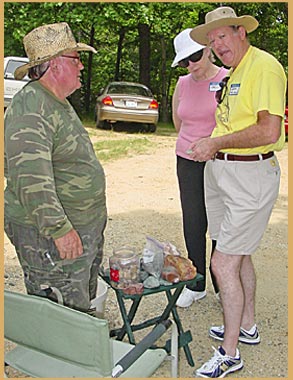 Joel with Harry & Janice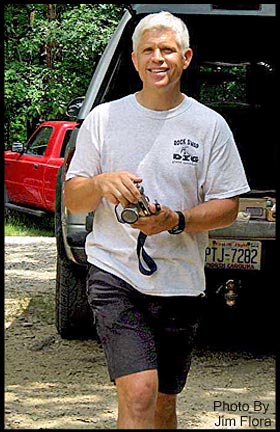 Mike Streeter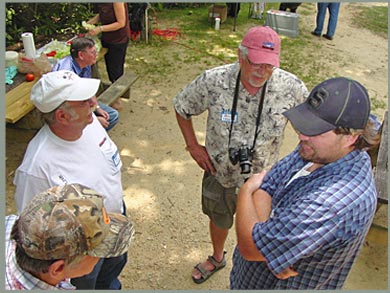 Tom, Bill, Everett & Wayne

---
CLICK THE LITTLE MINER TO RETURN TO THE FIELD TRIP PAGE