Hi Everyone,
Time just seems to be getting away from me these days and as such, my writing has suffered a bit. Last year I attended the Fall (September) Colorado Mineral and Fossil Show in Denver (Click Here for Show Link) and while tardy, I wanted to share some of the shows photographic highlights from my perspective. As always, as much as it's the minerals, it's as equally, if not more so, the people we meet and enjoy which really makes the show as enjoyable as it is. So, without much more preamble, here's my report for this exciting show.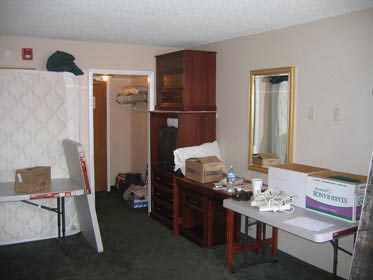 As usual for me, the show begins when I check into my room at the Holiday Inn, #107, and begin tearing it apart prior to the cases arriving and my setting the room up for business.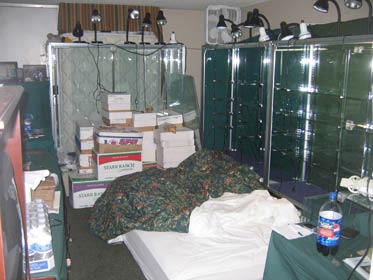 With the display cases in place, it gets real tight as I juggle everything into position... Thank goodness the truck's unloaded and it's time for bed!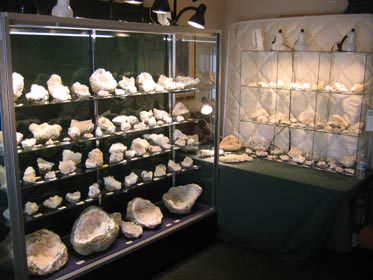 Pretty in pink! Nothing looks nicer on the shelf than a fresh batch of killer Rat's Nest heulandites!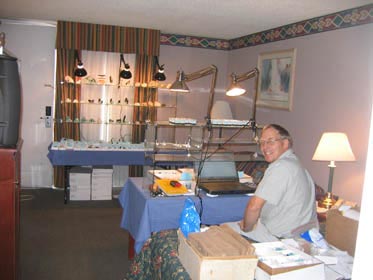 Here is my good friend Joe Dorris setting up his room. Among other things, Joe mines amazing smoky quartz and amazonite specimens from his claims in Colorado. For more information and some good reading, see Joe's website at www.pinnacle5minerals.com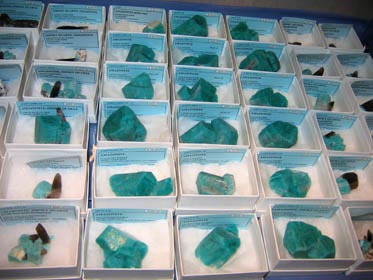 An example of Joe's amazonite inventory, check out that color!
The incredible diversity of superb materials offered by the assembled dealers at the show is truly astounding. Here, an assortment of fossils bedazzle!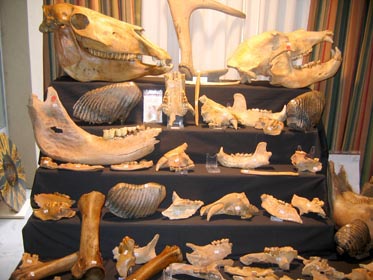 More fossils from my neighbors room, Saint-Petersburg Paleontological Laboratory...paleoart.com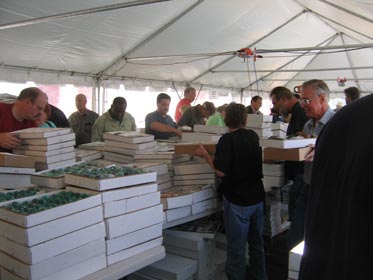 Top Gem (topgem.com) always has the pool area hopping, here's a shot of their typical opening day frenzy.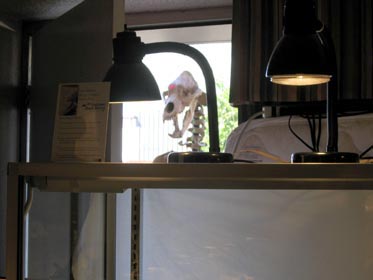 I looked out my rooms back door and found... a disgruntled customer...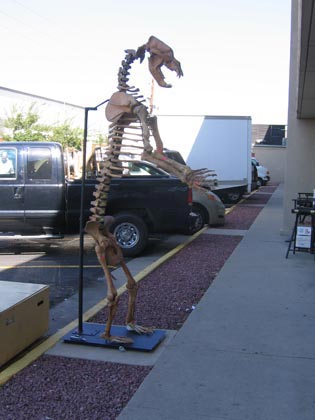 Never! Just another killer Russian fossil display from the folks next door prior to placement in their room!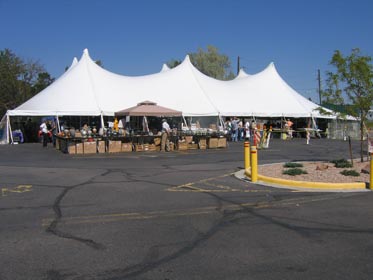 One of the shows outdoor tents with a couple of early risers puttering about.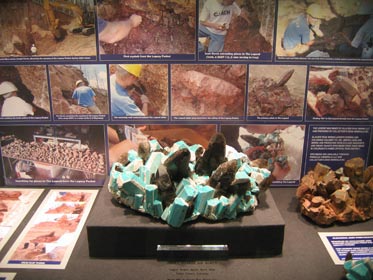 Remember Joe? Here's the monstrous, nearly two foot wide (!), center piece of the fantastic case he and his family displayed at the big show, the Denver Gem and Mineral Show . The display was constantly surrounded by show goers and was a real thrill to see! Note the collecting photos with his son's in the background.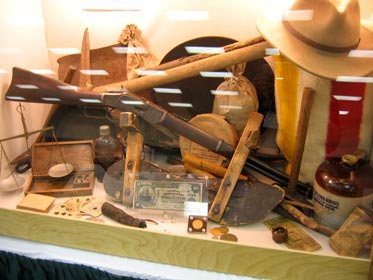 One of the terrific displays presented at the big show.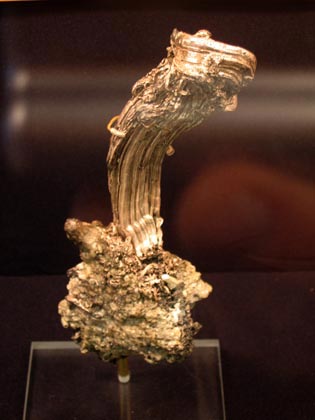 While perhaps not the best photo, in many ways I felt this incredible Kongsberg silver rope the finest specimen of the show. I went back to see it several times during my visit. It stood fully 6 inches tall!!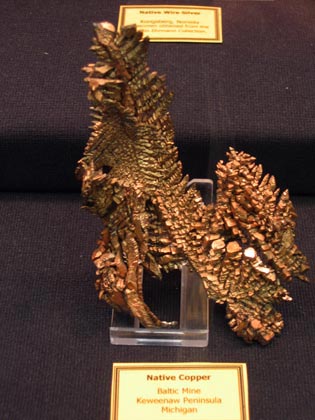 Another native element, this time a copper from the U.P. of Michigan. I loved the fantastic crystallization of this terrific piece.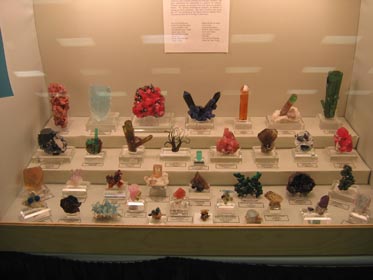 A stellar display at the show full of crystal perfection!