Hi Everyone,
I've been back home long enough to complete another Denver Show report and very much hope that you'll enjoy this quick cruise through the show. As usual, I ran my room solo and did not get out to see much of the other dealers inventories or displays. Thankfully, friends Adam Sotomayor and Brian Gatchell came by and spelled me on an occasion and while limited, I enthusiastically used these times to get out and take a look around...
Set-up. I've torn the room apart and have moved in the display cases and much of my load from the truck.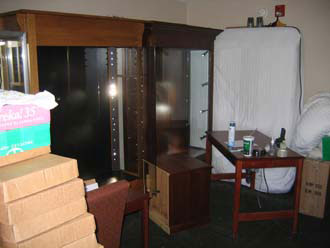 Note the exceptional display cases. Fiber Optic, LED and Halogen lighting systems are featured within.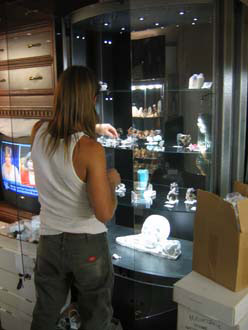 My friend Adam setting up an exceptional display of Colorado pegmatite minerals. Featured on the bottom shelf is a marble carving created by Adam's father, Francisco Sotomayor.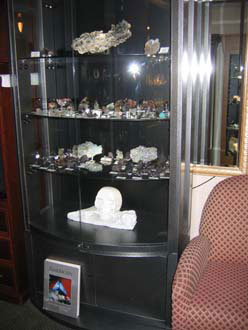 The case completed. Featured within were some truly exceptional Colorado goethites. These were freshly collected and were often associated with smoky quartz and feldspar.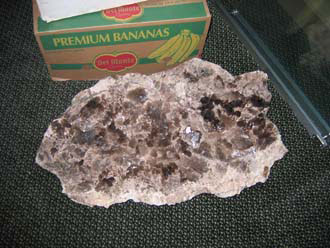 A MONSTER 30 inch plate of lustrous perfect smoky quartz crystals from the Dreamtime claim of Quentin Good and Anita Kuhn.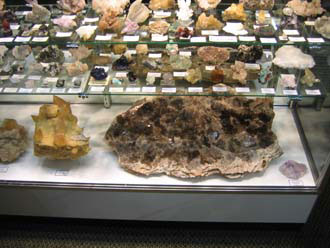 Here's the MONSTER plate again as displayed in the case filling near the entire bottom shelf. This specimen created quite a stir!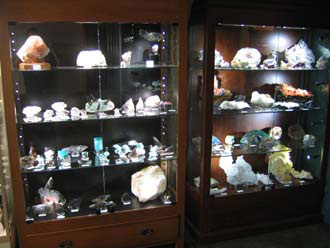 Views of two other displays. From right to left, a World display in Cherry Wood and a Dreamtime case in Oak.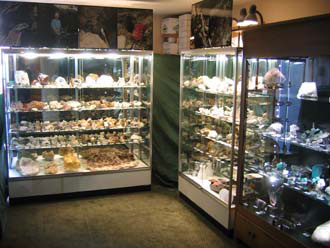 An overall view showing the remaining case filled to the brim with mineral and crystal treasures. Set-up complete!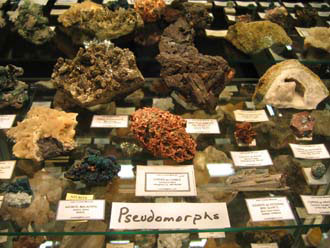 Featured were several theme shelves, here is my Pseudomorph shelf in all its glory.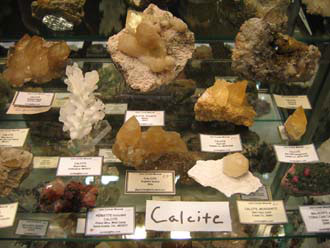 Here is my Calcite shelf, a rich array of World and US specimens.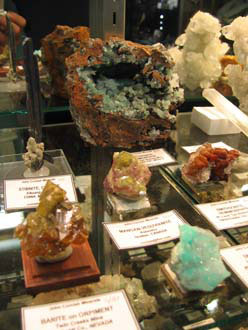 A nice colorful gathering.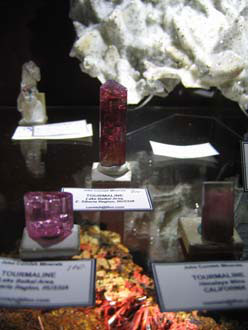 Glorious colorful tourmaline.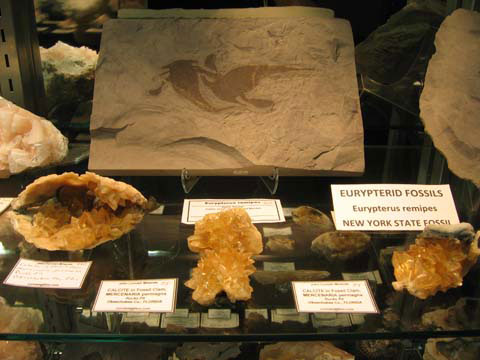 Spectacular fossils from N.Y. and Florida!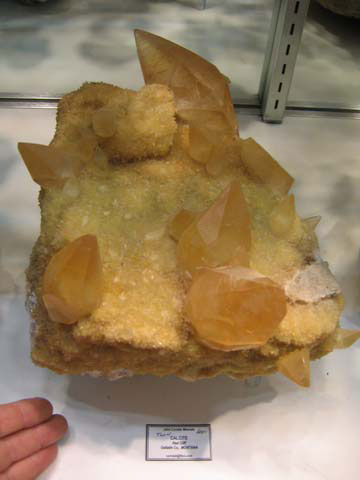 A monster self collected Montana calcite.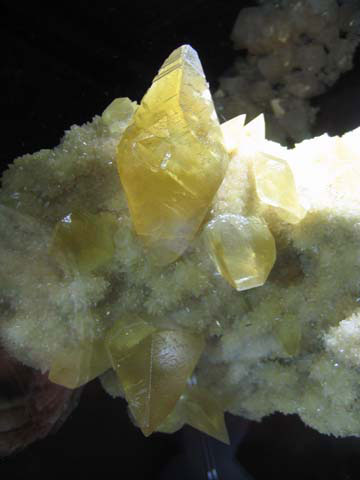 A close-up from another even larger self collected Montana calcite also featured.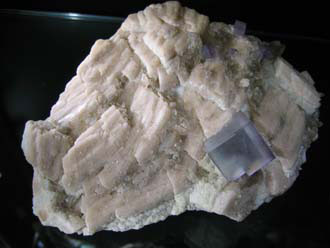 A beautiful cabinet sized fluorite, albite and feldspar from the Dreamtime claim.
Another Dreamtime combo specimen peppered with bright purple fluorites.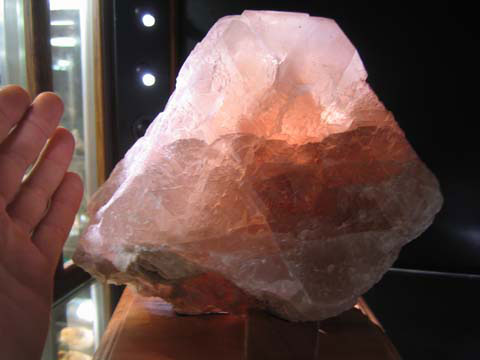 One of the finest fluorites to ever be collected from a US locality. This pink fluorite weighs just over 8 pounds! From the Dreamtime.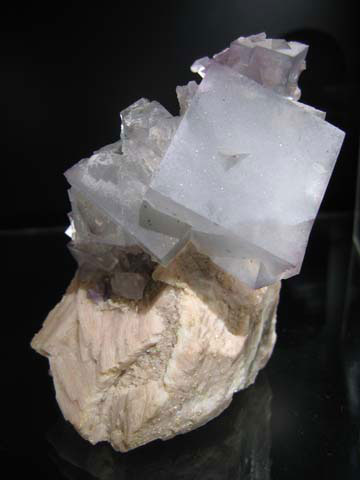 A cabinet sized penetration twinned pegmatite blue fluorite matrix specimen; spectacular!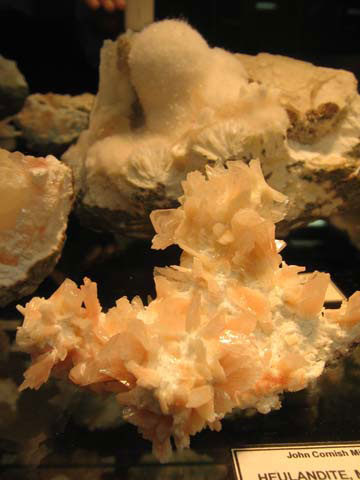 Ah, be still my beating heart! Heulandite and mordenite specimens from my Rat's Nest claim in Idaho.