Just as at Chunky Gal the day before, I gave away everything I found at the Ray, so I don't have any specimen pictures to show, but you can check out the other reports for representative material (see above link).
By the way - getting decent picture of certain individuals can often be difficult, especially when they like to play Ray Mine peek-a-boo, like our Ernie does . . .
Update: Jim Adams posted the following on the McRocks' message board.
Thanks again Mike and Chrissy for organizing these events.
At 1,883 miles round trip, this adventure turned out being 197 miles shorter than our trip to Nipigon Ontario. I was a little surprised by this fact.
I was wondering what the story was with Bruce, Laurie, and Ethan's shirts. That goes into the 'wish I'd thought of that' category. Great idea guys.
We had a fantastic time despite the southern heat that threatened to melt us Yankees.
The Ray mine was being stingy on Friday, but I managed to dig out some pretty nice rocks.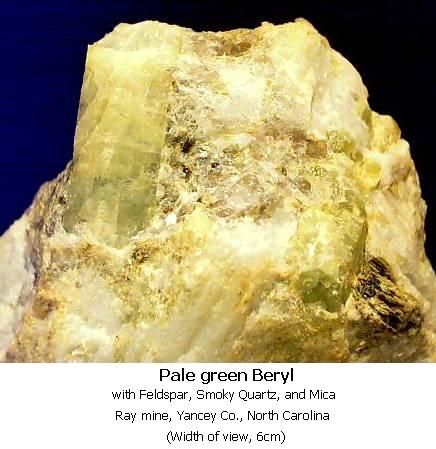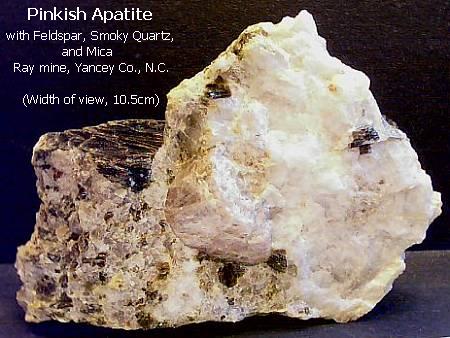 Update 2: Phil Koble posted the following on the McRocks' message board.
Hey All,
Finally took time for posting pics of some of my finds at Ray Mine.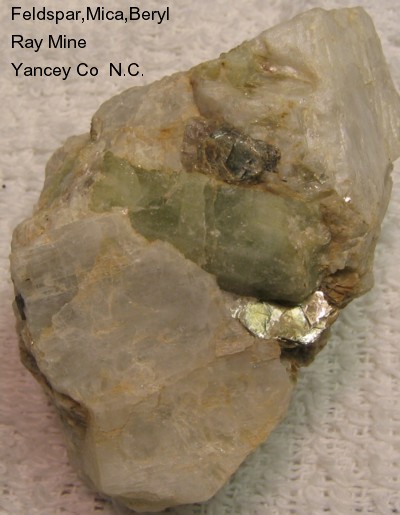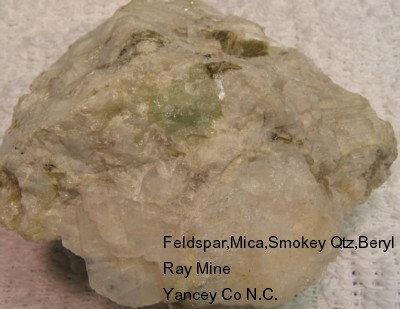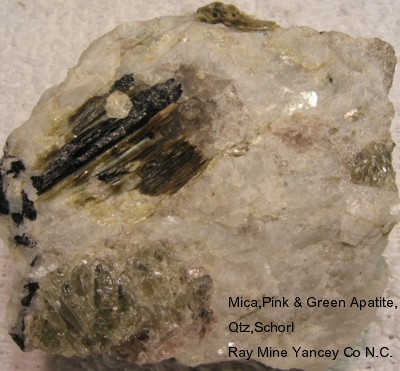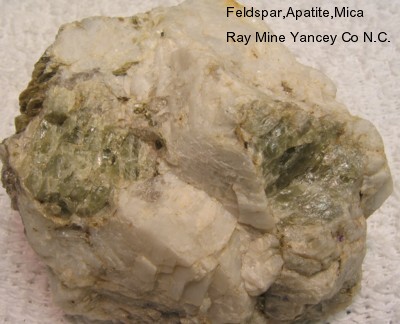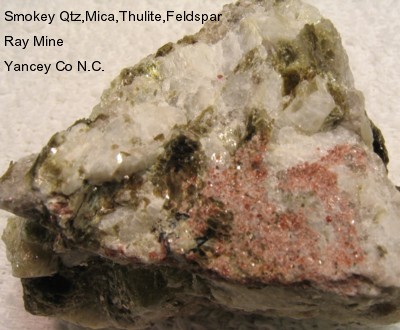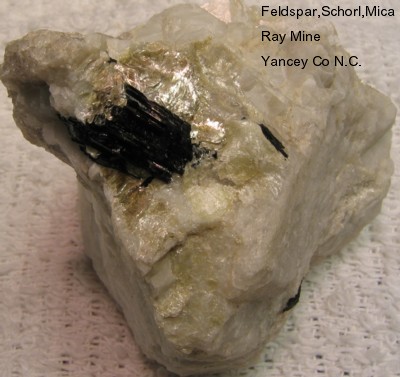 Had a great time and hope it can all happen again next year!
KOR
Phil
---
CLICK THE LITTLE MINER TO RETURN TO THE FIELD TRIP PAGE