On behalf of the current owner of the Nantahala Quarry, President Emeritus Jack Herbert announced an open house for rockhounds and educational institutions to be held on October 10, 2009. Since Chrissy and I have been to the quarry and led field trips there many times over the years, we made ourselves available to organize and lead this field trip on behalf of the American Federation of Mineralogical Societies (AFMS) and other invited guests.
The day finally arrived and the weather forecast was gloomy, calling for on and off rain for the entire day. Strong rain, thunder storms and rare tornado watch had rolled through the area overnight, but by dawn all that was left behind were cloudy skies and rising fog. Chrissy and I met Jack at the quarry office at 7:30 AM so that we could perform a quick reconnaissance. Having not been there for nearly two years, it was especially important to make ourselves aware of all potential safety hazards so that we could keep everyone safe during the field trip. It also helped to have at least a basic idea of the current layout and general locations of various rocks and minerals to best direct the field trip participants. We were pleased to see that many more benches had been established so the threat of falling rock from high walls had been markedly reduced. Also, all the quarry roads had been greatly widened and graded flat with lots of imbedded gravel. The road to the top of the quarry, that had previously been a wild bumpy ride requiring a sturdy 4-wheel drive vehicle, was easily passable even in a 2-wheel drive sedan - this would be great for everyone!
Despite the wet forecast, by 9:00 AM, nearly 50 rockhounds showed up eager to collect; although most were from North Carolina, South Carolina, Georgia and Tennessee, some had driven from as far away as Mississippi, Ohio and Pennsylvania. After everyone completed and turned in the necessary liability and informational waiver forms, Jack and I presented a brief safety lecture and his "patented" historical perspective.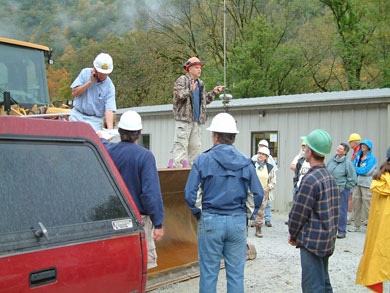 Under a light intermittent drizzle that began around the time we all gathered at the office, we caravanned into the quarry and everyone headed off like Keystone Cops in different directions to see what goodies they could find.

With the expansive new roads and benches, parking space was not a problem.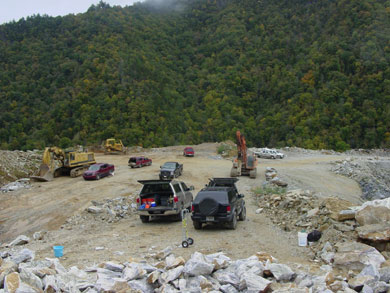 Within about an hour after we arrived, the rain stopped and, despite a 60% forecasted chance of it returning, it never did all day. Wispy fog rose above trees just beginning to change into their fabled fall colors.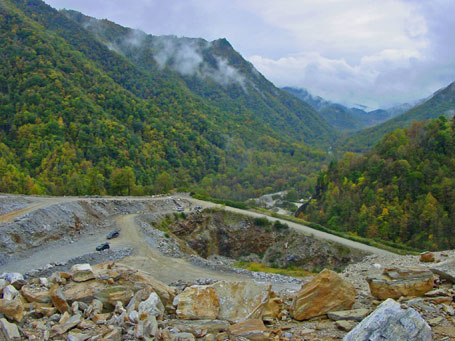 There was no shortage of beautiful banded marble in a variety of colors.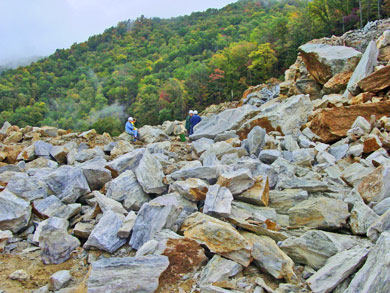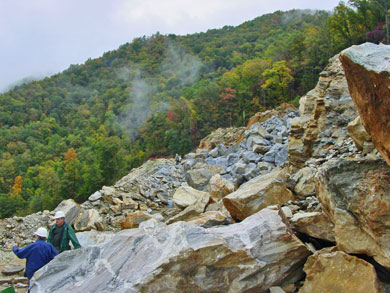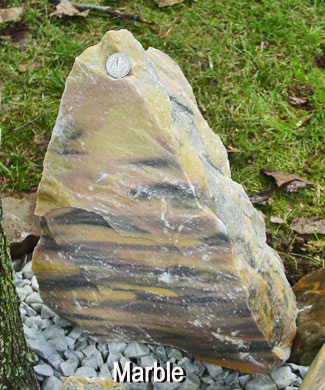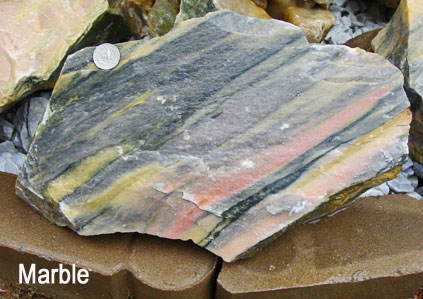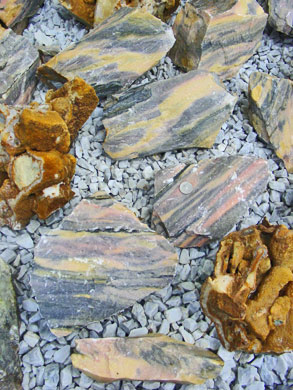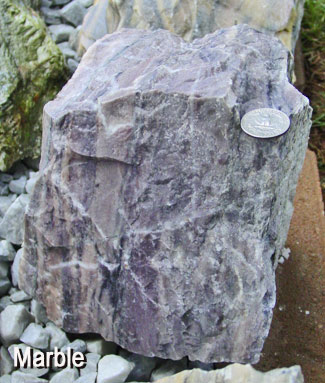 While some banged on limestone boulders, others happily collected cave formations, calcite and other rocks and minerals.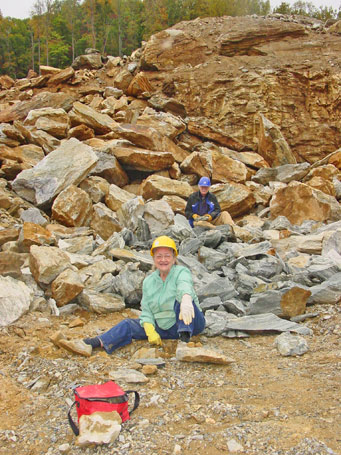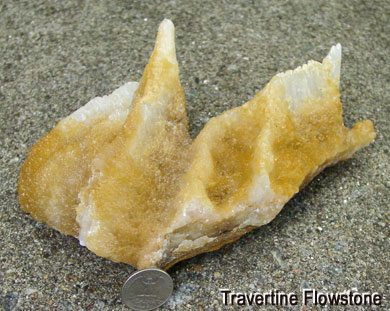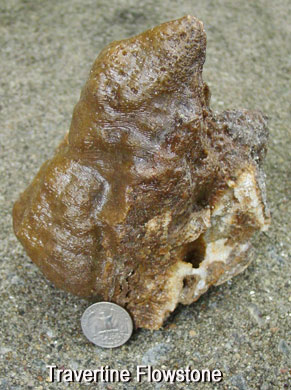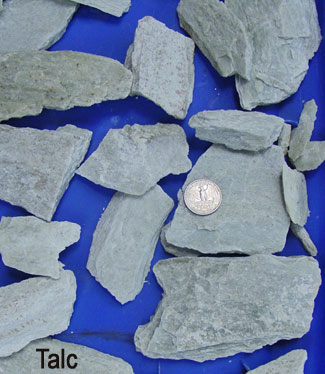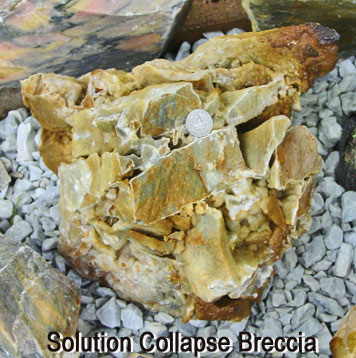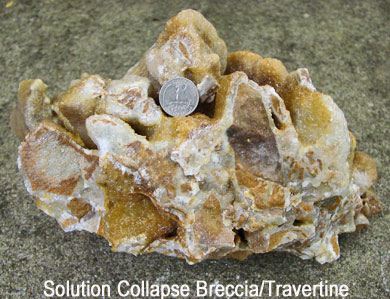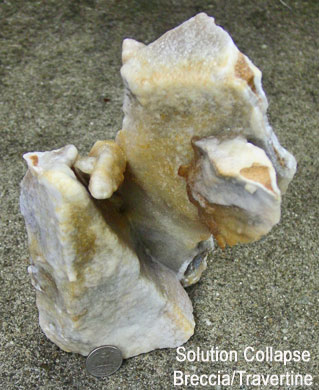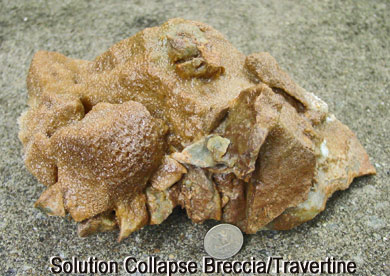 There's nothing like spending quality time in a familiar quarry with dear friends,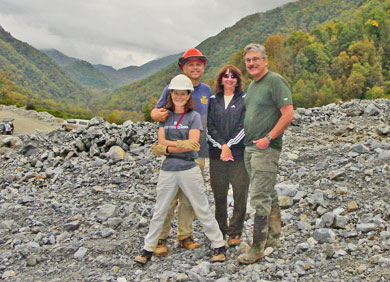 . . . or teaching a new friend the art of a manly-man fist bump,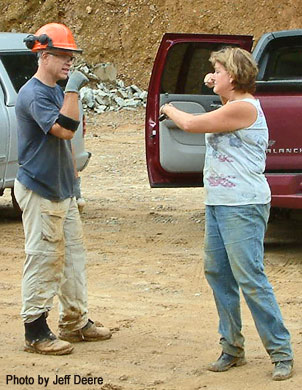 . . . or seeing a nice Tennessee family spending quality time together in the great outdoors,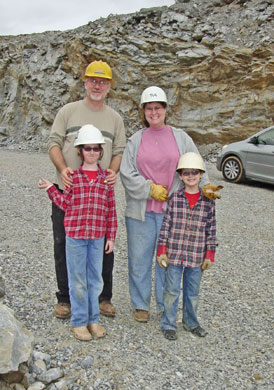 . . . or the camaraderie between members of the Chattanooga Geology Club.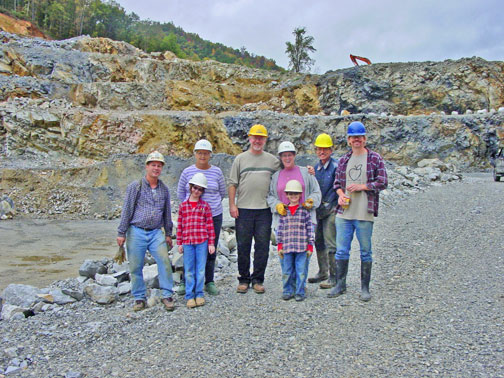 . . . or to simply become one with the dirt and rock.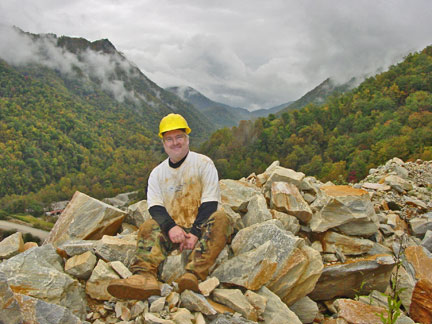 It turned out to be one fantastic day and yet another example of learning when not to listen to the weatherman. Those of you who may have shied away from attending due to the threat of rain, missed an excellent mostly dry day at one of the premier collecting locals in western North Carolina! But, maybe next time!
We owe a debt of gratitude to Jack Herbert and the owner of the Nantahala Quarry for their incredible generosity in hosting the field trip. THANK YOU!
And, a special thanks from Chrissy and myself - after MANY visits to the quarry, we decided to create our very own "Nantahala" in our front yard . . .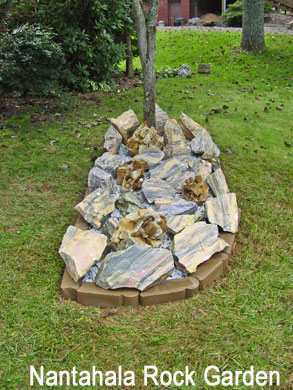 The marble is more than just pretty to look at, it's relatively high silica content allows it to take a great polish and become pretty jewelry.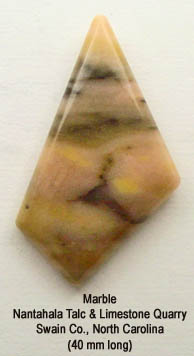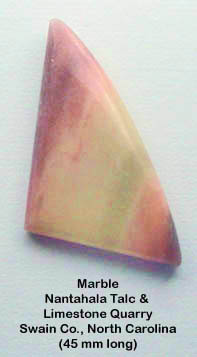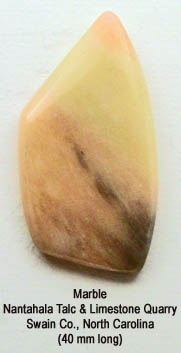 It is important to note that the quarry is no longer available to individual collectors, but only sanctioned organizations with prior approval from the owner. Your best bet for future access would be to join an AFMS club and stay tuned for a possible future field trip that would be announced on the McRocks.com message board and club newsletters.
---
CLICK THE LITTLE MINER TO RETURN TO THE FIELD TRIP PAGE