The Standard Minerals Glendon pyrophyllite mine is best known for its monster size pyrite crystals that reach up to a whopping 6 inches on a side. Perhaps the second most sought after mineral is fluorite in small but beautiful blue, purple and green cubes in white quartz. There is a variety of mostly thumbnail to micro minerals including hematite, magnetite, quartz, chalcopyrite, bornite, siderite, calcite and chloritoid.
Rockhounds have been flocking to the mine for its semiannual open houses for many years until a combination of a bad economy and change in ownership curtailed collecting there. But the situation turned for the better last year when the new mine manager, Jim Faile, contacted Jim Flora with the Southeast Federation of Mineralogical Societies (SFMS) to see if he would be interested in setting up a field trip to the mine to be sponsored by the SFMS. The May 2009 field trip was a great success to all those involved, so thanks to Jim and Jim, a new era of rockhounding at Glendon began.
Nineteen SFMS clubs from South Carolina, Georgia, North Carolina, Virginia, Tennessee and Florida were represented at this year's field trip. All in all, it was a good day; those who had the will and energy to dig were rewarded with a plenty of pyrite, fluorite and other minerals. But rather than write about it, I'll mostly let the following pictures speak for themselves with just a brief comment or two along the way.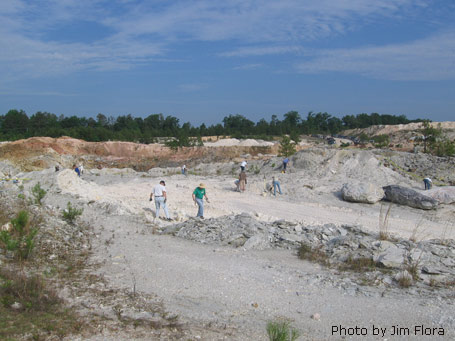 That's me and Thomas Davis in the above right picture hunting a quartz vein for fluorite and whatever else we could find. The quarry didn't give up much that day, but we kept to it and Chrissy and I found a couple interesting specimens as pictured below.
Click on specimen pictures above and below to enlarge
Can you believe that I (he who believes that bigger is better) spent the entire day looking for thumbnails and micros! LOL. Most other people who attended dug in the floor of the mine for pyrite.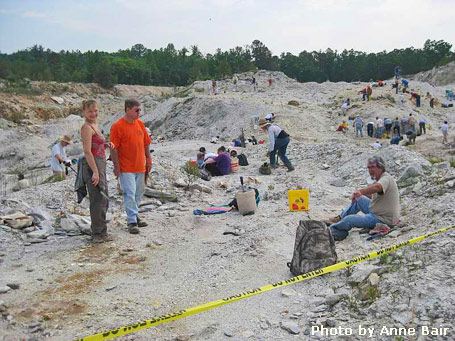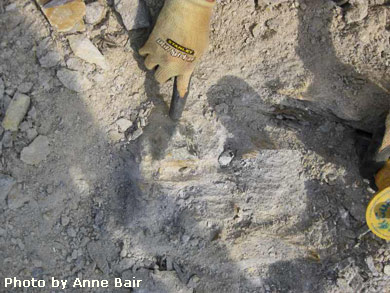 Some employed various brands of metal detectors to snoop out hidden pyrite.
Others used hammer and chisel to work an exposed hard pyrophyllite schist outcropping ripe with pyrite crystals.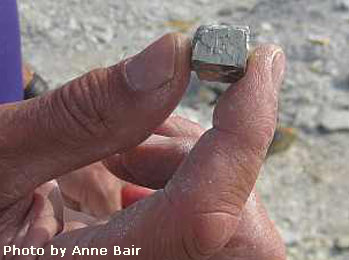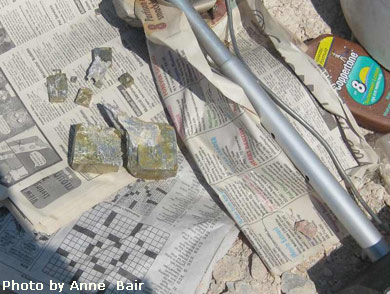 Thank you Anne Bair (there she is below) and Jim Flora for your pictures!
Thanks also to Jim Faile, Cody and the rest of the Standard Minerals crew for your hospitality. We might just have to do it again next year - if you'll have us!
PS - For my fellow cabbers out there, I made a few from rock collected at the mine just to to say it could be done (the pyrite ones were done a few days before this year's trip from previously collected material and the quartz "vugochon" the day after).