I contacted Mike Streeter after visiting his site here
www.mcrocks.com
. He wrote the book "A Rockhounding Guide to North Carolina's Blue Ridge Mountains" and resides relatively close by....so, I was hoping either he could offer us some knowledge about rocks and minerals, or could suggest someone who would. He put me in touch with his friend, Harry Polly, who is a fellow rockhound and member of the
Catawba Gem and Mineral Club
. I contacted Harry and he offered to let the kids and I come view his rock and mineral collection. The day arrived...met by us all with great anticipation. Harry turned out to be a very informative, most patient man :) When we stepped into his basement, I was pleasantly surprised. He had various rocks and minerals books laid out on a table...and on a bench, he had all of his rockhounding gear spread out. I love preparedness.....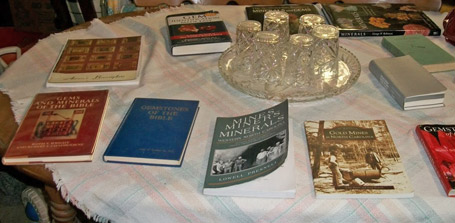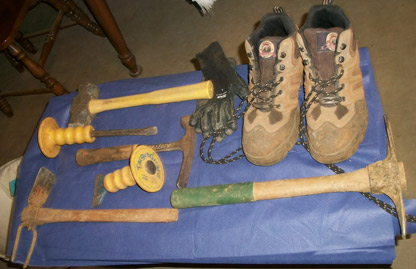 He explained what you needed to get started...mainly, a masonry hammer...which can be found at any Lowe's Hardware.
He showed us the equipment that he uses to cut and polish the stones .... explained the abrasiveness of each wheel ...and showed some stones that had been polished ...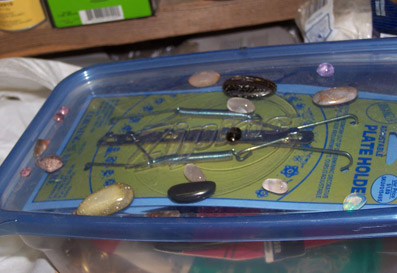 He continued on and showed us his extensive collection. Wow.... it was very impressive. I'm not even going to pretend that I grasped and remember everything Harry said. I thoroughly enjoyed viewing what has taken him a lifetime to collect and learn about. He had everything from geodes...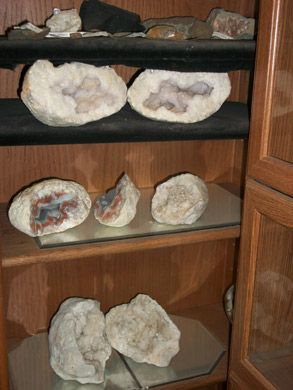 to turtle dung.... no kidding... this is turtle dung. How cool is that? Definitely a conversation piece... :)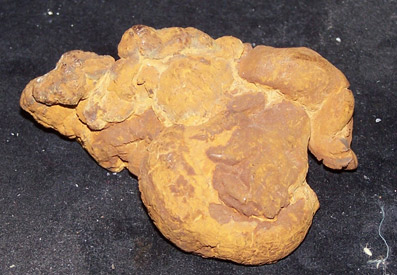 to a rose rock... absolutely beautiful... this is what it looks like naturally....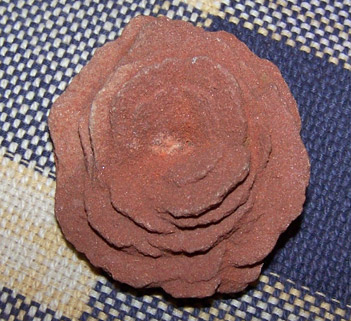 one of my favorites was the azurite-malachite....this picture doesn't do it justice.....it was a beautiful blue and green combo...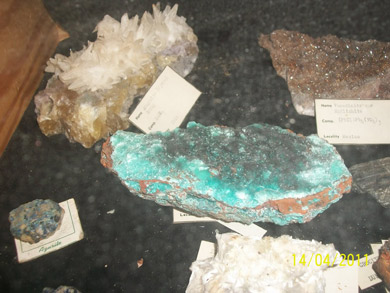 he shared how pieces of quartz are either banded or spotted.... I hope I have that correct... it really shows up when you wet thin pieces of it and hold it up to the sunlight. One piece looks like bacon....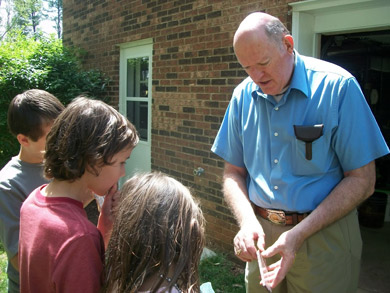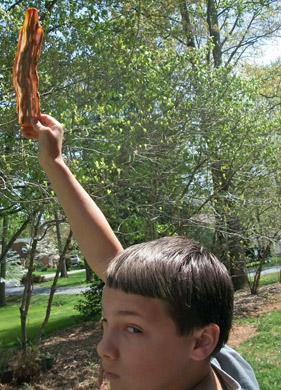 He had a really cool piece of flourite....


I was so very pleased to make Harry Polly's acquaintance. He proved to be extremely knowledgeable and a most patient individual....very good with children...even my three year old who wanted to run and play. He answered every one of our questions, sent the kids (and me too!) home with samples, and offered further assistance and help should we need it. It was definitely one of the highlights of our school year. Thank you so much, Harry Polly! :)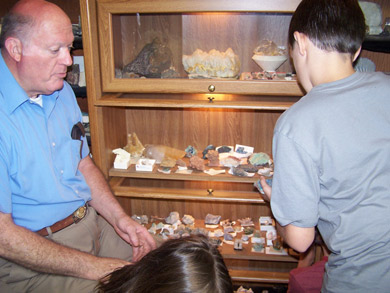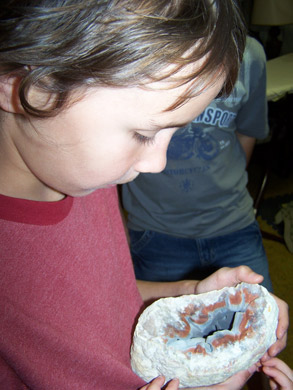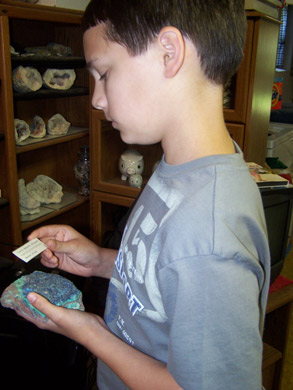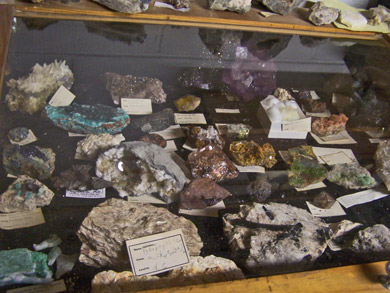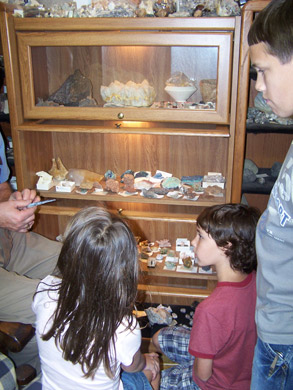 For more about me, my family, homesteading and homeschooling, check out my blog at Homeschooling and Homesteading in the Present